Learning in Year 1 and 2 at Kaurilands
In Year 1 and 2 we are setting the foundations to become lifelong learners. We will achieve this by offering a balanced, age appropriate learning programme. This will include opportunities for teacher and child lead learning. We will build on early Literacy, Maths and Te Ao Maori skills alongside our Kaurilands Vision, Values, Curriculum Principles and Learner Skills. Through Discovery and Developmental Play we will explore the other areas of the New Zealand Curriculum such as Science and The Arts.
Discovery Time
Discovery Time at Kaurilands School provides opportunities for children in Year 1 and 2 to take part in rich, engaging, motivating learning activities that spark curiosity about the world. These sessions target the needs and interests of our children. The Kaurilands Learner Skills sit at the heart of Discovery Time and will be planned and reflected on with children. Throughout the year teachers will ensure coverage of the curriculum occurs and that children experience a variety of subject areas and themes.
Developmental Play
Developmental Play is an important part of the Year 1 and 2 programme. It is an opportunity for our children to play, work collaboratively, problem solve, develop fundamental movement skills, practise their fine motor skills and use social skills and foster inclusiveness. Developmental Play happens daily in Year 1 between 12:30- 1.00pm. In Year 2 teachers will plan for developmental time at least three times a week at the same time.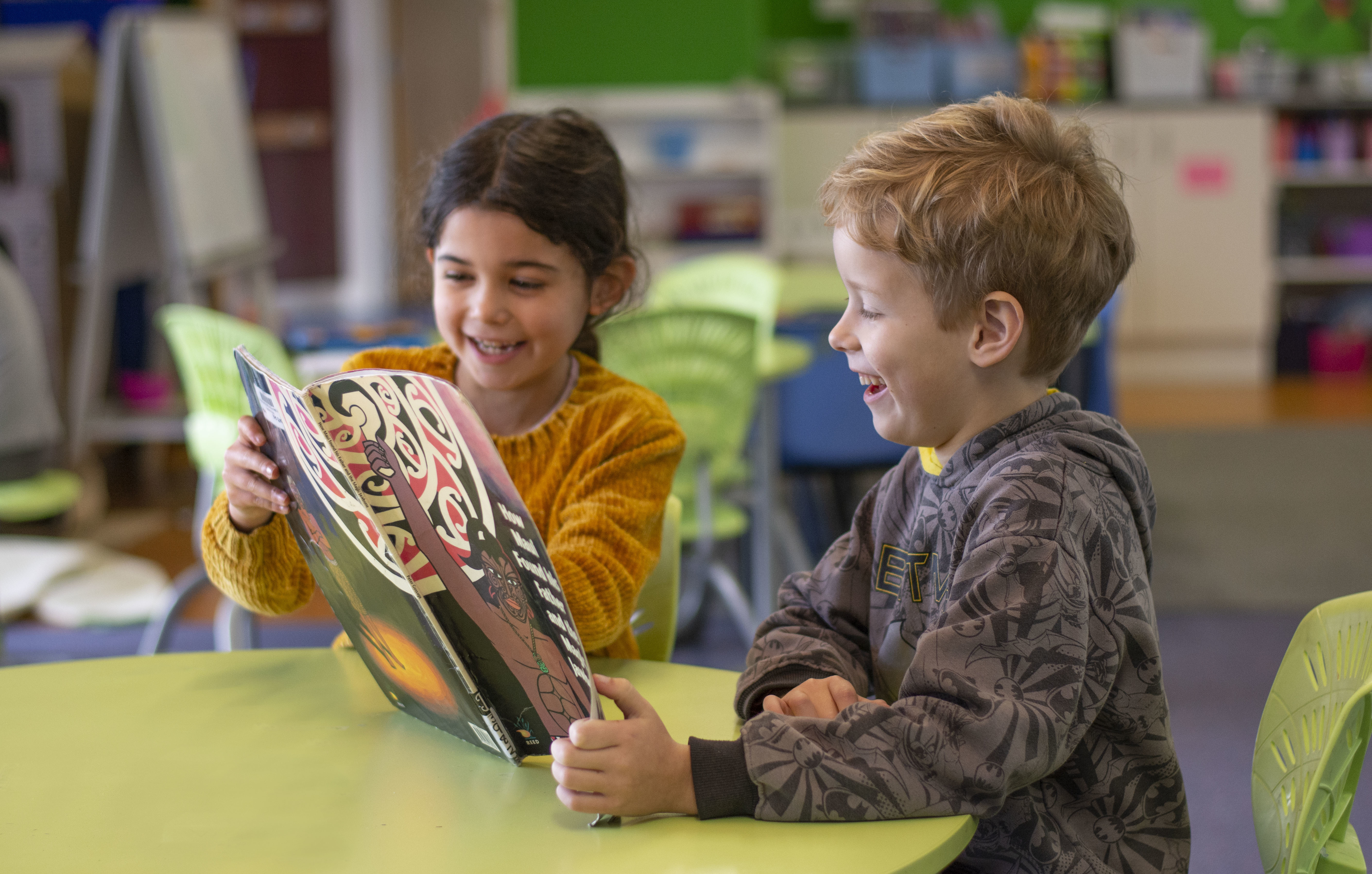 Learning in Year 3 to 6 at Kaurilands
In Years 3 to 6, the Kaurilands Learner Skills sit at the heart of everything we do. Throughout classroom programmes students are exposed to a range of opportunities to develop and build on these skills. Students are learning to think critically, collaborate with others, have agency over their learning and contribute to the Kaurilands community through a variety of actions.
Students are building their Literacy and Numeracy skills as well as their knowledge in Te Ao Māori and the Digital Curriculum. Inquiry is used as a vehicle to explore the different areas of the New Zealand Curriculum. We look at a range of motivating contexts (local, national and global) and guide and support our students to be able to use their knowledge to solve problems. This will include a range of teacher-led and student-led inquiry, with the goal being that students grow independence to lead their own learning.
All children take part in Adventure Afternoons where they get to explore new interests or passions. Our Year 3 children are kaitiaki of our school gardens and take part in 'Dig In' where they cook with the produce grown in our gardens.