Welcome to Te Whānau Āwhina, Kaurilands School Fundraising Group.
Te Whānau Āwhina work together to fundraise and help create a strong school community for our kura and is led by a group of parents.
If you would like to be involved in any upcoming fundraising events or are a local business and would like to donate to us please email us at [email protected] or phone us on (09) 817-5645.
Current members
Led by: Sarah van't Hof
Members: Anita Maxwell, Danielle Falconer, Kath Klouwens, Emma Baker, Jen Randall,
Ellie Callahan, Lucy Sullivan-Tew
You can also join our facebook group by searching Kaurilands School - Te Whānau Āwhina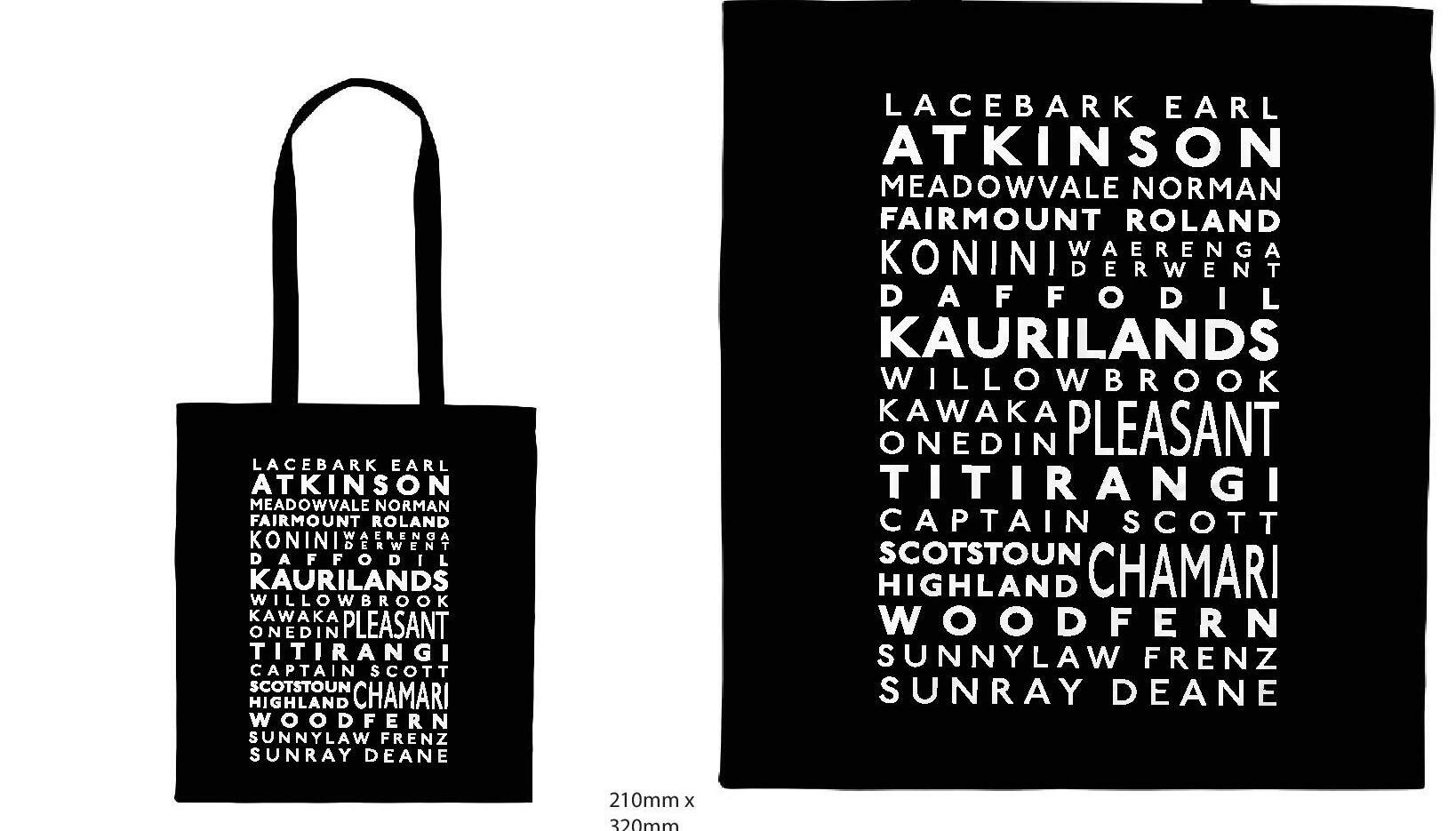 Kaurilands Fundraiser - Tote Bags
Did you love the tea towel with the bus blind design with all our local street names? Te Whānau Āwhina's next fundraising effort is a tote bag using the same design.

We are using the same popular bus blind design screen-printed onto a calico tote bag. The dimensions are w38 by h42 cm.

We are selling tote bags perfect for both kids and adults. These bags are super handy for Library books, swimming togs or grocery items. One bag for $15, each additional tote bag will be $10. Please order your tote bag on Kindo today.

The ongoing lockdowns over the last couple of years have severely impacted our fundraising opportunities. We're really hoping you'll once again support our efforts to raise much needed funds for our loved school.

Tote bags are only available for a limited time, make sure you don't miss out.